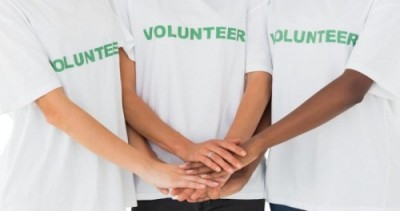 Do you feel like the Lord has called you to write for Him?  If so, The Bottom Line, Ministries may be the place for you!  Currently we are looking for volunteers to join our team.
Who are we?
We are a family of Christian authors that write faith-based news and articles. Our focus is on keeping the body of Christ informed of important current events and in helping individuals grow spiritually. We also try to reach out to those who do not know the Lord, so that they can one day join us in God's Kingdom.
Why join us?
Joining our team is a great opportunity to minister to others and to grow as a writer. We are also a high impact, high outreach ministry, that is rapidly growing. In addition, we assist our writers with professional editing and we will help you develop skills that will prepare you to write on other professional platforms.
Furthermore, you are not only joining a ministry, but a family as well. We not only write together, but we also pray together and minister to each other.

What are we looking for?
Currently, a lot of our focus has turned to writing about political issues from a Christian perspective. In addition, we are also publishing material that help build families and encourage appropriate romantic relationships. Quite honestly, we are looking for writers that can cover just about any topic that is of interest to Christians. We have even recently opened doors for publishing poetry through our site.
How do you join our team?
If you would like to join our family, please send an e-mail to [email protected]
Please include a brief introduction and a short sample of some of your work.
Thank you so much for reading. Hopefully we'll be working together soon for God's great glory. God bless.
Sincerely,
The Bottom Line, Ministries Family