No weapon that is formed against thee shall prosper; and every tongue that shall rise against thee in judgment thou shalt condemn. This is the heritage of the servants of the Lord, and their righteousness is of me, saith the Lord.  Isaiah 54:17

Has anyone ever been on the receiving end of so called misplaced righteous anger?  I have to raise my hand and say, today I was the very confused, and dumbfounded recipient, of such. It unraveled so quickly, my head was spinning, and my spirit halted in response to the harsh tone, and criticism.
Isaiah 54:17 cascaded over me as I struggled to find poise and purpose during her onslaught. The volley of insults resonated bringing both a physical and emotional reaction to my being.
First off, I'd never been witness to this kind of behavior from this person whom I've known for close to 30 years! Second, this acquaintance normally has a beautiful, calm and articulate voice, which is usually never above a normal decibel level. Today, she was raising her voice enough to get my dog running in the opposite direction.
Then I figured something out. My discerning spirit led me to the conclusion that her anger wasn't directed at me at all. It couldn't have been, and it didn't even make sense. More than likely, it was an internal reaction from a previous encounter with someone else that wasn't completely resolved.
Righteous anger is real, and it has a time and place. Let's be clear, I am a very quiet even tempered individual, and not the least bit confrontational. I'm a blatant peacemaker and mediator. However, when something is way off, or someone is disparaging the LORD, I've given my fair share of righteous indignation speeches.  And that isn't something I'd back down on. I never apologize for loving my LORD.
Righteous anger is something we all face at times. Even Jesus showed His while merchants were selling goods in His Father's house. (Matthew 21:12) His temper was unleashed, as he overturned the money changer tables, setting the mite infested doves free, and shoving the merchants out. So, yes! If it's good enough for the LORD, it's certainly good enough for His children to follow suit. I get that.
But this individual wasn't espousing righteous anger at all. No, it was just mean, mischievous and accusatory. It was mocking and insulting. I waited for a lull in the shouting.  It seemed an eternity, but it finally stopped.  To which I pointedly asked, "Okay. How is your day going so far?"
The real story emerged quite readily after my question. As I suspected, there was a reason for her outburst. And naturally, as I surmised, I wasn't the reason at all.
There will be times in our lives that we will be subject to such unforeseen circumstances, that will invariably erupt in our faces. We may be a mere substitute for the angry person's misplaced wrath.  As was the case with this individual who shouted non-stop, wounding me with her derogatory words. I was the unwilling target of said person's frustration. Yikes!
What do we do then? Wait, let them speak. Hold your tongue. Try to grasp what's happening before speaking.  Eventually, you'll get to the bottom of the reason for their outlandish, and uncharacteristic behavior. It takes patience, with lots of love, and the Spirit to move. Then hopefully the end result will culminate in peace.
Sometimes, we just might have to be the "receptacle" for someone's voice to be heard, as they empty their anger into a virtual trash bin. Letting someone vent, can be a cleansing, medicinal, and cathartic experience. In my case, I was only too glad to be able to soothe this individuals' hurting soul.
I'm glad to report that it all worked out in the end, and invariably, most times it does.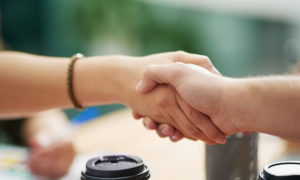 Have you ever been a recipient of someone's anger that wasn't justified?  If so, how did you handle it? Did you call on scripture? Or call on the LORD for guidance and help? Did you pray for that individual? Did you pray for strength?
"Father, may I always follow your Word and act according to Your will and purpose in my life, may I aspire to be a peacemaker, and be led by Your direction and guidance, and may I honor You today, and always, in Jesus' name, Amen."
How blessed are the peacemakers, for they are called children of God. (Matthew 5:9)