1 Thessalonians 5:11 Encourage one another and build each other up, just as in fact you are doing.
'Come visit so we can walk and talk' her familiar voice invited.
One spring afternoon the drive took me out along windy country roads to her beautiful mountainous, green-grassed property. My old friend's appearance on the verandah was a warm welcome. With a broad smile and an enthusiastic wave, she was healthy tonic for a soul that needed a friend who understood the ups and downs of a mother and wife in their mid-life years.
'Let's walk' she suggested and so we fell in step easily and smoothly together. It had been months since meeting, but our dialogue was natural, animated and deep. Our lives had taken different paths in many ways, but old friends can quickly find common ground and offer support in those places. Could we give each other all the answers we were seeking? No, not always. But maybe we didn't need answers. What we really craved was a leisurely, safe place and an invitation to be heard. Somehow the act of opening up and sharing what was most prominent and pressing in our lives was enough. These are the gift of sacred moments that we could offer to each other.
Ecclesiastes 4:9-10 "Two are better than one, because they have a good return for their labor. If either of them falls down, one can help the other up. But pity anyone who falls and has no one to help them up.'
My friend's experiences of late resonated deeply with mine. What a surprise, what a relief. Someone else understood and that meant so much. We laughed – a lot. And isn't laughter a good, healing medicine? How did we let those issues grow so big in our world and cause us so much trouble? Now that we had brought them out from the recesses of our heart, chewed them over and dissected them up, we wondered, why we allowed them to consume us. They meant so much less now.
Later, after refreshments, we parted. Our spirits had been made lighter in these few passing hours. We were assured that in our mutual sharing we were able to pick each other up, set each other straight and bolster each other along as we journey further on the path of life.
I have heard it said that 'the best antiques are old friends.' Their friendship is a comfort; a known familiar presence where we can feel relaxed enough to be ourselves. With these friends we can be comfortable in our own skin, without fear of rejection or judgement. We feel like we have 'come home' in their company. There are few friends like this. I wonder if you have more than one or two. Let's thank God for them and nurture these relationships often.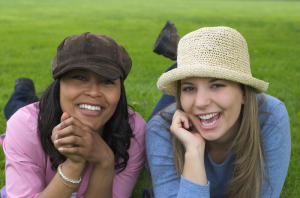 Proverbs 18:24 'Some friends play at friendship but a true friend sticks closer than one's nearest kin.
Who comes to mind when we think about this reflection and how are we nurturing these friendships? In what way can we give friends the gift of freedom to be their true selves?