One of the great promises of Jesus Christ is that upon His return, He will separate the sheep to the right and the goats to the left (Matt 25:32-33). It's important to understand, the sheep are the ones who know His voice and follow Him (John 10:3) and the goats are the ones who wander and stray (Lev 16:10). So how does all this plug in to what is happening in the United States today. Let's explore some interesting facts and then you can decide for yourself.
The Great Deception, Part 1

Today, many people are being deceived as to the true definition of love, but the Holy Bible declares how we can truly recognize love.
1 John 4:16-18 And we have known and believed the love that God hath to us. God is love; and he that dwelleth in love dwelleth in God, and God in him. Herein is our love made perfect, that we may have boldness in the day of judgment: because as he is, so are we in this world. There is no fear in love; but perfect love casteth out fear: because fear hath torment. He that feareth is not made perfect in love.
So, perfect love does not create fear, but rather removes it.  Then why are there movements happening in the United States that declare love, yet are refusing to reverence the Creator and causing fear? This is an indication that something is not "love" as God has established it.
Another thing to note is that this scripture shows that love will be relevant in the "day of judgment", and we are seeing evidence of this today.
The Great Deception, Part 2
Friends, it's no secret that Satan wants to attack God's people, and one of his main focuses is on redefining love. This isn't anything new. Our government, and even others around the world, have been trying to redefine love for many years. In fact, and you may not like me saying this, but Helen Keller was instrumental in bringing this about.
You see, Helen Keller was both blind and deaf, but she did have an interest in spirituality. In 1927, she actually wrote a spiritual autobiography, Light in My Darkness, which contained no less than seven chapters that focused on the spiritual. Emanuel Swedenborg was her inspiration for writing this book, and chapters 2 (Swedenborg's Search) and 3 (Swedenborg's Accomplishments) were dedicated to him.
So who is Swedenborg? Swedenborg was a scientist and a philosopher who was heavily involved with mysticism. In fact, in April of 1744, he claimed to have spiritual dreams and visions which led to what he claimed to be a spiritual awakening. He went on to write, The Heavenly Doctrine, and further claimed to be able to visit both heaven and hell, so he could speak with angels, demons, and other spirits. Swedenborg insisted that this was a calling to reform Christianity and establish a new church.
Gal 1:9 As we said before, so say I now again, If any man preach any other gospel unto you than that ye have received, let him be accursed.
The Great Deception, Part 3
So why is Keller's interest in Swedenborg so important? Well, there is no denying that Keller had many great accomplishments, to include being a champion against injustice, and was even the first woman to receive an honorary degree at Harvard. However, she is probably best known for establishing over 60 different signs that led to our modern day sign language. But this is partially where the problem lies. You see, two signs were established in this that closely resemble each other. I'm talking about "I love you" and the "satanic goat" sign that we often see with celebrities and politicians today. It is apparent that Keller was aware of this, especially with her interest in following Swedenborg. Let's take a look at the two signs.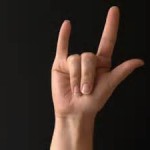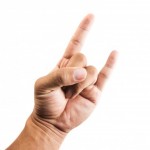 Hand signs are very important in the movement that has taken place, and it has been going on for some time. Please notice the main difference is the thumb joining the two middle fingers.  You can see this with the Obama photo that is being used as the featured image for this article, but let's look at some other examples of this being used.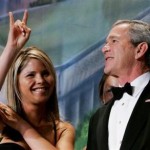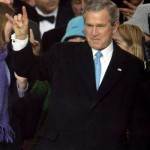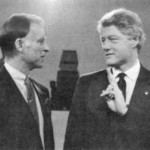 It's quite obvious that there is a movement going on, and these, along with many other individuals, know exactly what they're symbolizing.
The Separation
So we have a movement that is occurring in our country that is trying to mask itself as love, and we're already seeing a separation between its advocates and the traditional Christian church.  Some examples of this include trying to force evangelical Christians to accept gay marriage, attempts to oust our chaplains from the military, and certain churches advocating for gay marriage, which include the Episcopal Church and the Presbyterian Church.  Friends, it's happening and it's happening fast.  In what state will our country be in a week from now?  What about two weeks?  However, we are not to worry because our Lord and Savior Jesus Christ has declared He will rescue those who look to Him in these perilous times.
Psa 34:17 The righteous cry, and the LORD heareth, and delivereth them out of all their troubles.
Final Thought
God loves you, and even though time may be getting thin, there is still opportunity to look to Him.  Make sure you're giving your life completely to the Lord.  We can also be sure that He has a plan to fight this battle and bring an end to the ignorance of man.  Let's find our rest in Him and remember that His grace is sufficient in all things (2 Cor 12:9).  Thank you for reading and God bless.
What are your thoughts on what is happening in the United States?