In today's society, much has been lost about what it truly means to be a man. It has become an extremely competitive world and many men have been confused as to how to respond to life's demands. In response, men inappropriately have tried to become alpha males, but what does this mean? I'm going to respond to this matter rather directly. I would also like to state up front that there can be only One Alpha Male!
Today's Man
So we live in a world were many men feel like they are losing control or like they need to gain excessive amounts of control by dominating others. This isn't the way in which us men are meant to live. We need to work together, not try to outdo or control one another.
Another problem with men getting into this "alpha mode" is bringing it into relationships. They feel themselves an alpha, so they want to exert their power and authority. What does this really accomplish? Well, I will tell you. It causes many women to feel inferior and unloved. This isn't what you want in your relationship.
Leading Without Dominating
Truth be told, it's time for many men to settle down and stop acting like boys. Lead gently and as you would want to be led. Also, consider the feelings of others before you act. When you lead with a gentle touch, people are going to follow you with respect and you're going to have more success with your endeavors, whether they be professional or romantic.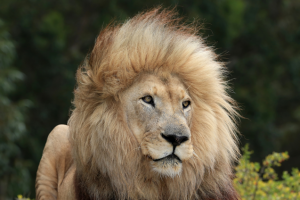 The True Alpha
So back to my earlier statement about there being only One Alpha Male; this is certainly true and His name is Jesus Christ. He is our leader, and as men, and even women, we are to find our identity in Him. This doesn't make us an alpha, but it does make us strong and righteous when we follow the Alpha, for He will not fail us.
The really great thing about knowing who the One True Alpha is, is that it eliminates the need for us to get into trying to dominate a situation or even others. We follow the Alpha's lead just as it is spoken in His Word and things will turn out just dandy.
Resting in the Alpha
The wonderful thing about knowing and following the Alpha is He has got you covered, for His yoke is easy and His burden is light (Matt 11:30). Paul knew this lesson very well and He made it a point to rest in Christ.
2 Cor 12:9-10 And he said unto me, My grace is sufficient for thee: for my strength is made perfect in weakness. Most gladly therefore will I rather glory in my infirmities, that the power of Christ may rest upon me. Therefore I take pleasure in infirmities, in reproaches, in necessities, in persecutions, in distresses for Christ's sake: for when I am weak, then am I strong.
Final Thought
Guys, it's okay to be a manly man, but you don't need to try to be the Alpha. Christ has already accomplished this and there's no need for us to do something that is already done. Instead, be gentle, be kind, and treat others with dignity and respect. When problems arise, turn them over to the One True Alpha. He'll never leave you or forsake you. Thank you for reading and God bless (Heb 13:5).
Rev 1:8 I am Alpha and Omega, the beginning and the ending, saith the Lord, which is, and which was, and which is to come, the Almighty.
What are some changes you can make in your life to improve your relationships with others?